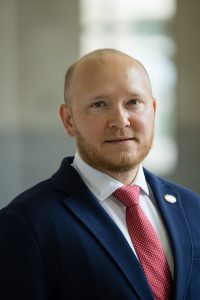 Ruslan Garipov is an Adjunct Professor at American University School of International Service (Washington, DC). He was Associate Professor at Kazan Federal University Law School (2011-2014, Russia) and Woodrow Wilson Center Fellow with the Polar Institute (2018-2019, Washington, DC), where he researched the Arctic Sustainable Development and Indigenous Peoples' Rights.
In 2015-2016 Ruslan mentored a joint Russia-Stanford University project on mitigating the risks of fracking for industrial actors and Northern indigenous peoples. In 2017 Ruslan worked as a Consultant at the World Bank Group (Washington, DC) on a project concerning labor market integration of indigenous youth in the Republic of Karelia (Russia). In 2015-2018 he worked as a Legislative Analyst & Legal Assistant at the Homer Law Chartered, DC-based law firm that focus on American Indian tribes and Alaska Natives issues.
Ruslan earned his JD magna cum laude and PhD in International Law from Kazan State University (Russia) and LLM in International Legal Studies from American University Washington College of Law. His articles have appeared in peer-reviewed law journals including the Arctic Review on Law and Politics, International Journal on Minority and Group Rights, Nordic Environmental Law Journal, North Dakota Law Review. He is an author of two books: Indigenous Peoples' Rights Protection in Russia and the US (2010) and Indigenous Peoples' Protection in International Law (2012).
Ruslan was a Fulbright scholar (2007), and the best lecturer and scholar (2010) at Tatar State University of Education and Humanities (Russia). He is a member of Russian Association of International law and editorial staff member of the Kazan University Law Review and Kazan Journal of International Law and International Relations (Russia).